……providing an inspiring insight into a growing worldwide movement  of artists, designers and activists delivering grass-roots projects and provocations in communities
our 3rd edition of The Maverick City Symposium takes place in Liverpool
June 29th 2018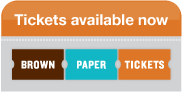 Returning for its third year, The Maverick City is a Cultural Symposium providing an inspiring insight into a growing  movement  of artists, designers and activists delivering grass-roots projects in communities across the globe.
This year we are bringing together artists, curators, and practitioners to explore the themes of playfulness in cities, permission and the use of public space.  Artists and Activists from US, Germany and the UK will come together on Friday 29th June with local practitioners and community members to discuss community-led projects from cities and communities around the world.
We are really excited that this year The Maverick City will have other exciting ways to engage beyond the symposium day.
Fri 29th June – Symposium
Sat 30th June –  Workshops as part of Liverpool MakeFest
You can choose to attend the symposium only on Friday 29th. Should you be available to extend your stay across the weekend, you can both witness and get involved in a wider programme of activity with We Make Places and our Urban Workbench programme as we take part in Liverpool MakeFest
read the reflections on last year's event and community build project 
check out this years' speakers
About the symposium:
As a new reality dawns globally, questions of community and place-making are ever more urgent.  With dwindling civic finances to maintain and create public spaces, widening socio-economic divides, crises of migration and increasing homelessness, we find ourselves  in times of great flux.
Internationally, artists, designers and activists are working with communities and demonstrating powerful approaches to co-creating spaces, places and projects at a grass-roots level.
Hosted by We Make Places CIC (who are working on a number of community-led regeneration projects in the Liverpool City Region) The Maverick City always proves to be an amazing event, with inspiring pioneers in place-making.
We are lining up some great people for 2018 and are very excited at the prospect of extending this event into the Liverpool MakeFest day. Tickets will be limited, so be sure to book in advance!